In this section...
Mathematics
Mathematics is essential for everyday life. It introduces children to strategies and skills to help them make sense of the numbers, patterns and shapes which they encounter in the world around them. At Northbourne CEP School, we believe that through Maths, all our children develop their sense of curiosity and creativity and that it equips them with the skills they need for life.
We teach Mathematics daily, using the White Rose Maths Mixed Age Scheme of Learning (further details of which can be accessed using the links below). This follows the National Curriculum for Mathematics (2014) which aims for all pupils to:
become fluent in the fundamentals of mathematics, including through varied and frequent practice with increasingly complex problems over time, so that pupils develop conceptual understanding and the ability to recall and apply knowledge rapidly and accurately
reason mathematically by following a line of enquiry, conjecturing relationships and generalisations, and developing an argument, justification or proof using mathematical language
can solve problems by applying their mathematics to a variety of routine and non-routine problems with increasing sophistication, including breaking down problems into a series of simpler steps and persevering in seeking solutions
At Northbourne, we are developing a mastery approach to teaching Maths. This enables the children to gain a deep understanding of the Maths they are learning, giving them a solid foundation which they can build upon as they progress through the school. Part of this is learning key number facts such as number bonds and multiplication facts from very early in their education; this builds confidence in the children as they develop fluency and understanding which they can apply to solving problems.
Applying Maths practically to their learning and building on our school values is a key part of how we teach Maths at Northbourne. The mastery approach to teaching maths encourages this as the children draw on all the values when they are reasoning and problem solving together. They are also inquisitive using our resources inside and outside school in our Maths learning – like this:
Creating symmetrical pictures and shapes outside

Making and spotting patterns using Numicon
Working on a human number line outside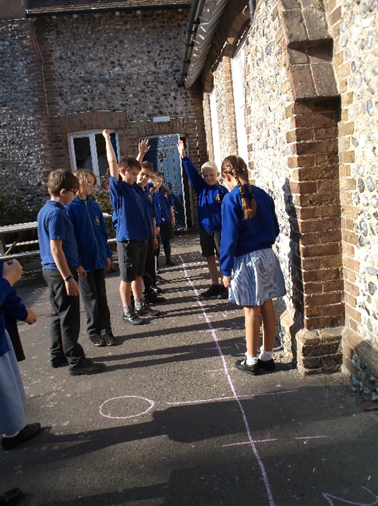 and creating a human place value chart!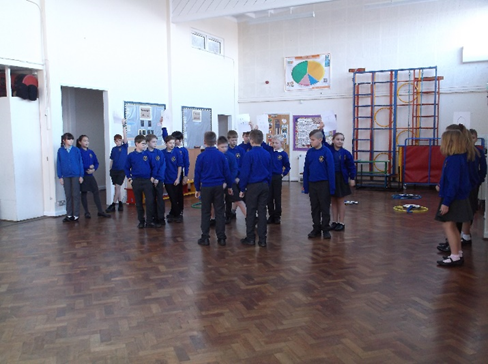 Times Tables Rock Stars
Times Tables Rock Stars is a carefully sequenced programme of daily times tables practice. Pupils at Northbourne can create their rock star and then engage in times table practice games, as well as compete in local, national and international times table competitions!