In this section...
Collective Worship
Within our school family we explore the beliefs, values, codes and ethos of the school and seek to know more of our relationship with a loving and just God. Our Collective Worship Policy is closely linked with the RE, PSHE and Citizenship policies and may also reflect aspects of curriculum policies as appropriate, e.g. for Book Week, Maths Week or whole school celebrations. While Personal Behaviour and Curricular policies seek to guide the individual to be a maturing, independent, self-knowing adult, the Collective Worship aspect of school life supports the growth of the human spirit.
In order to allow this to happen, we need to offer opportunities
To explore, share and accept beliefs and ideas and consider their relevance,
To consider the importance of prayer, praise, meditation and silence and listening to God, allowing participants to experience and engage in these aspects of worship on a daily basis.
To think about the needs of others and develop a sense of Community,
To celebrate achievement, and endeavour in all aspects of life and to reinforce positive attitudes,
To come to terms with aspects of right and wrong, good and bad, and to acquire the strategies by which to judge the difference.
To understand and develop personal standards and values.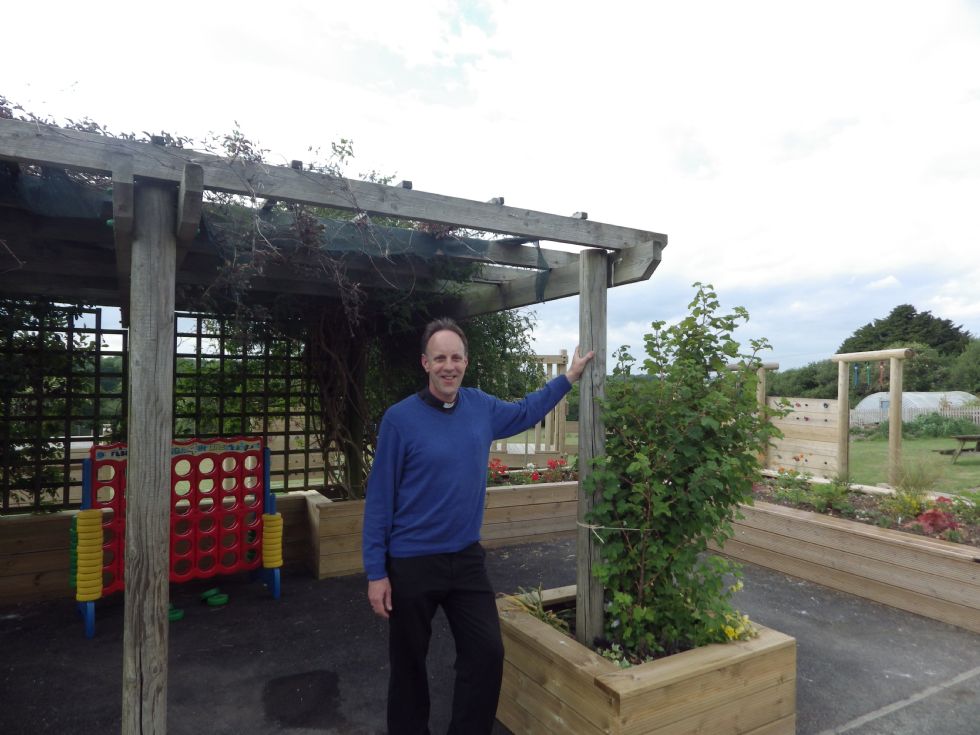 Fr David Ridley
Northbourne Parish Priest
As indicated above, many of these opportunities may also be provided during 'circle time' and as part of Citizenship and PSHE lessons. It must be stressed however that collective worship at Northbourne Church of England Primary School is not the main vehicle for delivering Citizenship and PSHE. Collective Worship is an important means of promoting the spiritual development of the pupils at Northbourne Church of England Primary School and every effort is made to ensure that this special time for the family of the school is protected and enhanced. While other areas of the curriculum and school life may also provide the opportunities listed above, Collective Worship is distinguished by WORSHIP.