In this section...
Give nature a home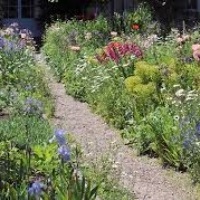 You can plant all kinds of shrubs and flowers that will benefit wildlife throughout the year.
Start giving nature a home today, right in your very own back garden. For hints, tips and advice on creating a wonderful environment click here.
Send in any pictures you may have of your garden, any wildlife that has visited you and we can build up a gallery of our local animals, plants and insects.