In this section...
KS1 Craft Afternoon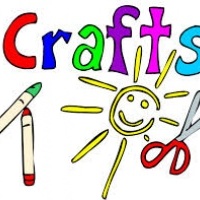 You are invited to join us on Thursday 9th October for a KS1 fun afternoon of related crafts to celebrate this term's topic of 'It's a wonderful world'.
Involving both Studdal and Finglesham classes we will be using both rooms as well as the shared space between us.
We will have a carousel of activities and each group will move onto the next 'make' at regular intervals. With winter coming we will be making suet and seed bird feeders, blackbird crowns and 3D birds. We are also hoping for dry weather to collect leaves from forest school to make a huge collage of a partridge!
Please join us at 1pm for a 2:15pm finish at which time you are very welcome to join the PTA meeting in the library or if your child has no siblings in other classes you are free to go.
Any children unable to be taken home can stay with their teacher until regular home time.
We look forward to seeing you for this inaugural festival of activities!