In this section...
Northbourne's footballing heroes!!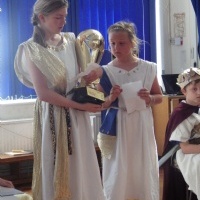 So England went out of the World Cup at a very early stage.....dont worry though Northbourne have their very own footballing stars.
Xanthe from Class 4/5 and Tiegan from Class 5/6 attended a football tournament at Camber Sands. Here is a photo of them with their wonderful trophy!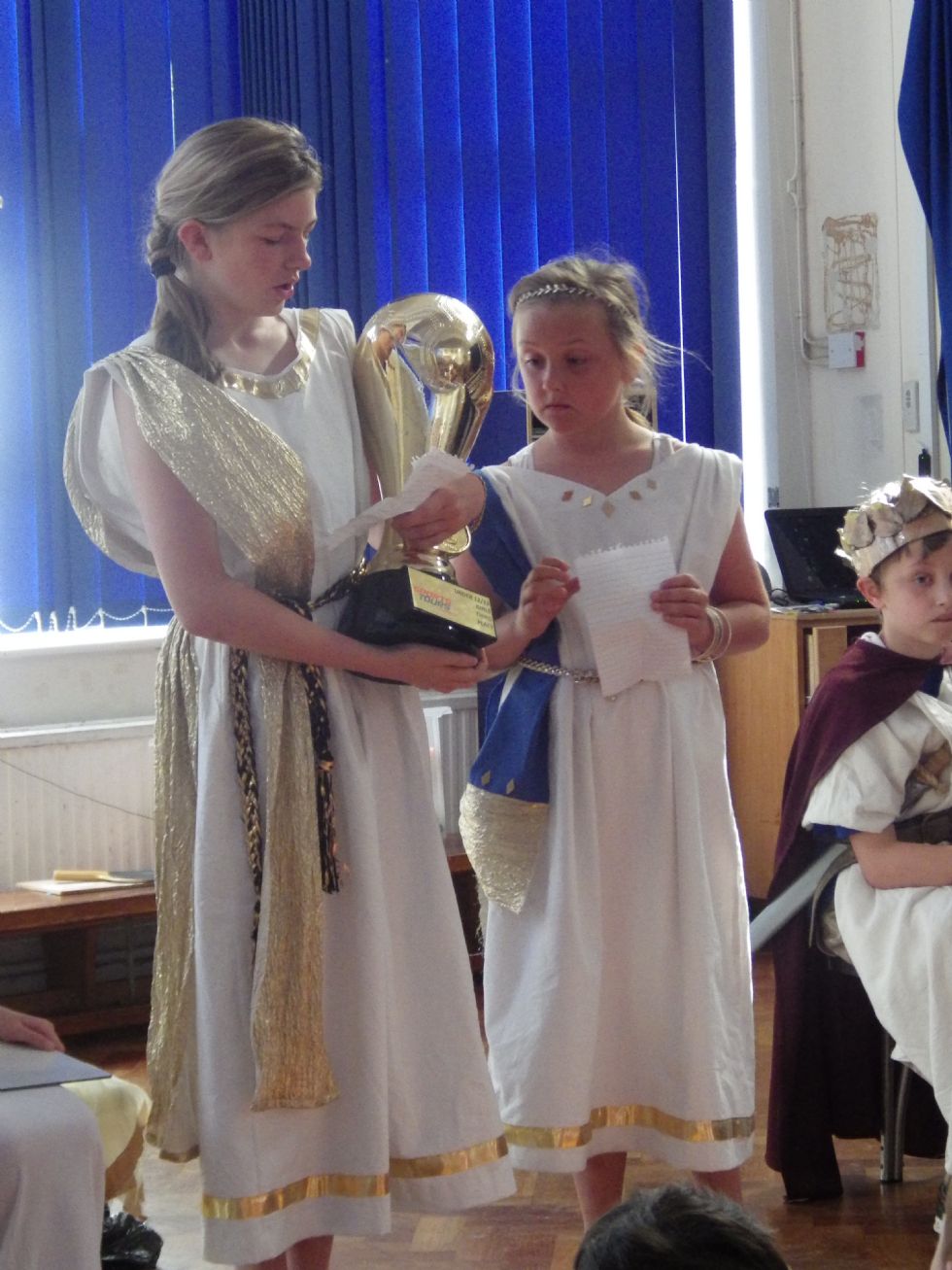 "The tournament was against 5 other girls teams. We played 3 games on the Saturday and were in 3rd place after the first day."
"The second day we played 2 more games and got through to the 3rd v 4th final. We went 1 - nil down at half time. In the second half we scored 2 goals to make it 2 -1 and then they scored to make it 2-2 right at the end. "
"It went to penalties and it went down to the last kick and we won it!!"