In this section...
Healthy Schools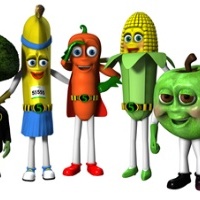 On our menu every week from September we will be introducing five different vegetables. Our salad and vegetable cart is very popular with the children, as they are able to help themselves.
Our under 5's receive free school milk and have this during morning or afternoon break.
Water is provided at lunchtime along with a nutritious lunch, with no fried food included in the weekly menus.
Nice to see the rest of the country is expected to catch up with Northbourne CEP School
Click here for the full story