In this section...
East meets West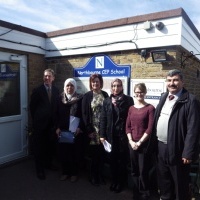 Northbourne CEP School was contacted by VIv Wilson from Christchurch University College International Department to host some students from Palestine who's visit was to focus on coaching and mentoring techniques. The aim was to observe a final practice student, Louise Brown and to participate in the lesson de-brief with the school mentor Mrs Fiona Crascall.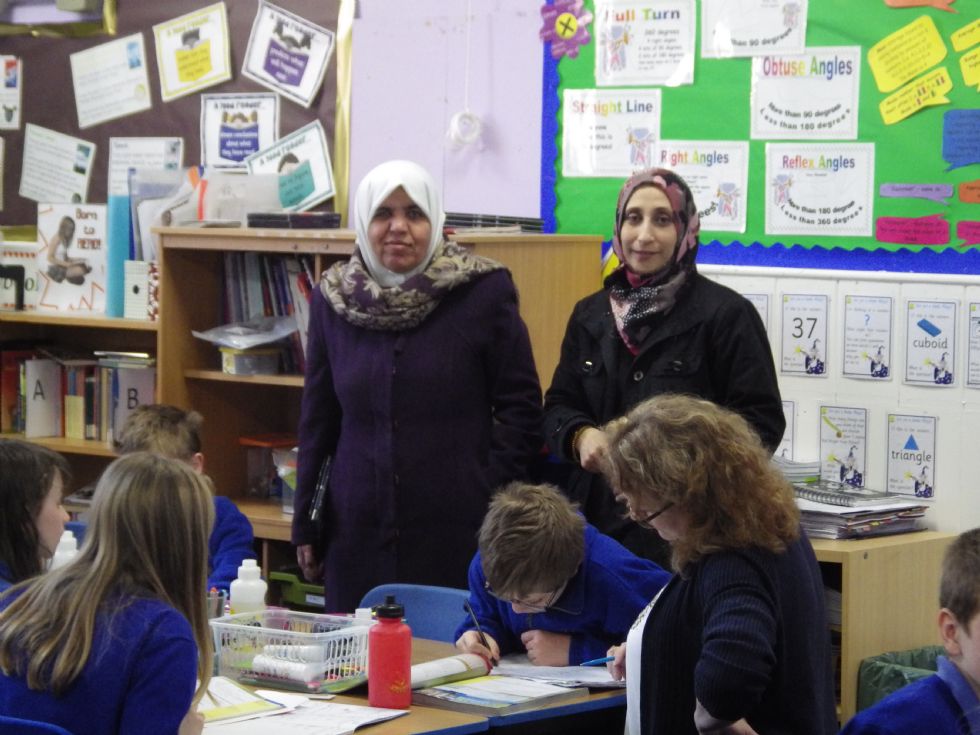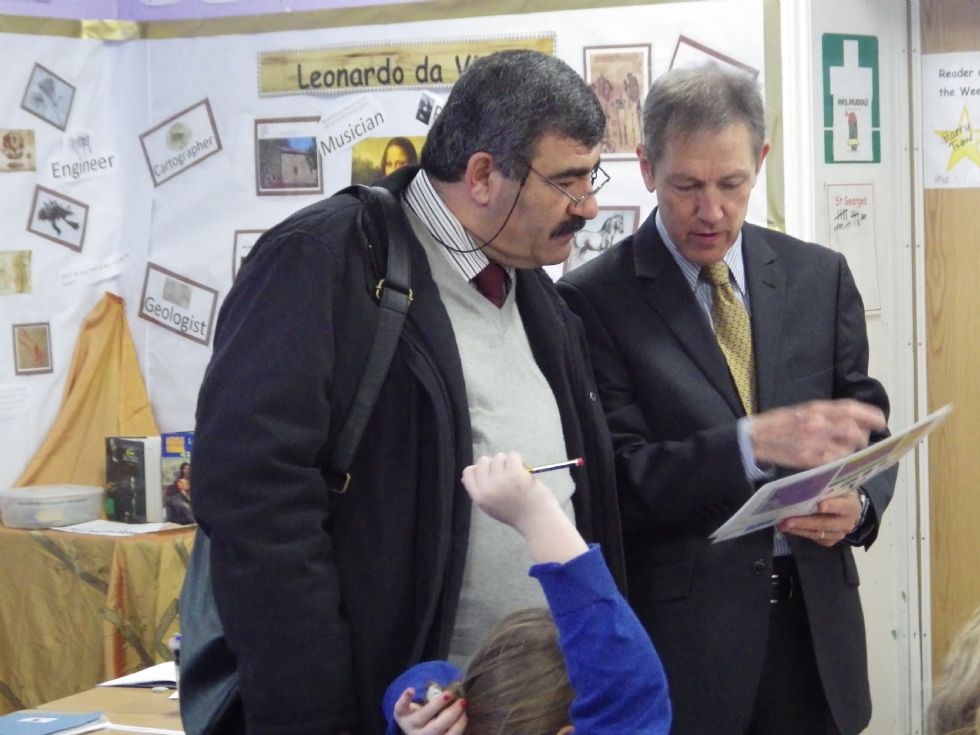 Mahmoud Ramadan of Najah University , Khitam Sukker from the Palestinian Ministry of Education and Rowaida Rowaida , a primary school teacher had a tour of the school visiting all classes, the extensive outdoor site including the Forest School and Gardening areas. They were amazed by the beautiful surroundings and thought that we were a lovely hidden gem.
In Class 5/6 where Louise has been teaching, they told the children that Palestine has a very "chalk and talk" way of teaching in schools. There is no internet access, interactive white boards or laptops in school.
The visitors commented that relationships between staff and pupils was clearly warm and positive. They were very impressed by the behaviour of all the pupils and their engagement with the lesson.
They have requested that they can return to this school when another cohort from the University is due to visit in May this year.